Maternity, Newborn and Baby Photography.

It's my aim to make customers happy. I create more than just pictures, but unforgettable memories. It's important to me that I work with you to create a bespoke photography experience which will capture an essence of family life, special times, the beauty and delicate details of your newborn baby and the true spirit, playfulness and character of your children.

Holding those tiny little bundles of joy is the highlight of my day. There is just nothing like the feel of a newborn baby cuddled up to you. Each and every baby is beautiful and special in their own unique way. I always love going through the photos after the session and finding that magical portrait that I know will make mom and dad so proud of their little one and eager to share it with everyone.

There's more to it than just pictures for me. Over the years I have made so many new friends, watched families grow and feel totally honoured to share these special times and friendships.

My aim is to create a long lasting relationship so that I can become your lifetime photographer, capturing memories as your family grows.

I want to offer you a wonderful photography experience, with an exceptional personal service throughout. I hope that I have the opportunity to capture your special times and loved ones soon.
Highlights, Specialties & Features
Maternity, newborn and baby photography
Serviced Areas
Payment Options
Cash Only, Debit Cards, bank transfer
Business Representative
Products & Services
Maternitiy
Beautiful, amazing. You would always take a picture of your baby. Do you know the feeling? Every parents feel this way, when they first glance at their baby. The nine months of pregnancy is undeniably one of the great wonders of life. Try to capture and not miss to take amazing artistic picture of the perfect mother. The tummy photo shooting will give you wonderful memories ​​in the future.
My maternity photography session can capture images of your stunning bump to celebreate this exciting time.
---
Family
The family portrait is one image that will be displayed and cherished for many years to come. There is no reason to take an awkward, stilted photograph. Instead, there are plenty of ways to be creative and compose a fun and beautiful shot.
---
Newborn
The feeling of having a newborn baby can't be compared to anything. Your tiny baby canges your life forever, amazes everyone with the beauty of tiny body. They are this tiny only in the first couple of months. This is an incredible and never return period in a family 's life. I think that is why in any case you have to capture it.

By choosing to book a newborn photography session you can capture those tiny details, cute newborn poses and special family moments for you to look back with overwhelming love in years to come. You will receive a totally bespoke photography experience. If you would like your brothers and sisters, other family members on the picture, that is also possible.
I would recommend this business
Top from the top! One of the best service I ever get. Friendly atmosphere, so professional but the main thing that our son didn't complain and filled relax. The photos and rest off products top quality and on time!
| | | |
| --- | --- | --- |
| Value for money | | |
| Service & support | | |
| Quality | | |
| Location | | |
| Overall rating | | Excellent |
Customer Testimonials
We first met Dora at a baby show and I'm so glad we did! Both her and her husband are lovely and very passionate about the job they do. They were very accommodating in getting our shoot carried out when we had to return to hospital suddenly. On the day we were all made to feel very welcome and involved. She was happy to try out some of my ideas as well as using her own creative talent. Both her and her husband definitely have a way with babies and our little man slept right through! It was a fantastic experience for our first trip out. After the photos were fantastic and were edited and with us very quickly. She is great value for money and if you choose her you won't be disappointed!
---
Dora had amazing patience and once my little girl finally fell asleep for the shoot Dora took some amazing pictures the quality and lighting is brilliant and the intimate setting of the studio made it a very special experience I would strongly recommend 5 star!
---
We spent a lovely afternoon at your studio and we enjoyed every minute of it. Thank you for your patient and kindness. You are the best! We love the photos about our little baby!
---
Dora takes Beautiful Pictures ! Dоra Horvаth took fantastic pictures of our daughters and the whole family. They were so good to us and the kids, very kind and professional. Once again, thank you so much from The Brodie family.
---
Booked a family photo shoot as an anniversary present for my wife and was delighted with both the communication and the results of the shoot. Product was beautifully packaged and the pictures were perfect. I would highly recommend Dora to anyone wanting either new born or family photos to be proud of.
---
I can not recommend Dora highly enough, we had a New born baby shoot with our daughter Ava only 8 days after she was born and are so very happy with the images. Dora and her partner also videoed some of the morning meaning we had even more memories of this special day.
From the moment I contacted her, all the way through to collecting our images I felt Dora really listened to what we wanted and offered a very tailored photo shoot including personal items and colour themes we requested. We wanted to say a massive thank you
Videos
Photo Book
Social Activity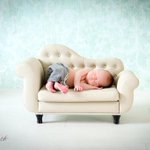 http://t.co/fpTqJJuURQ #newbornphotographer #babyphotography #newbornphotography #Manchester http://t.co/KFM9bLxlQ6
Nearest Businesses